You just received a brand new Prism Rangefinder, now let's learn a little more about it!
Have a downhill or an uphill shot? Don't worry, we'll give you the exact playing distance with the slope accounted for!
A small vibrating pulse occurs when you are locked onto the target. No need to second guess your distances ever again.
No more tiny batteries. One 45 minute charge will last you over 60 rounds!
A super strong magnet that easily attaches to your cart, club or any other metal surface and NEVER FALLS OFF!
The display color will automatically change. If it's a bright day, the display will be black. If it's a darker day, the display will be red.
.5 Second Target Acquisition
Get readings instantly. No more standing around waiting for a distance.
Go out there and bring home the club championship with the help of the Prism. Being able to turn the slope on and off makes it 100% tournament legal.
Even the Long Drive Champ won't be able to hit further than our range.
See the course through our clearest screen ever. It's like you are watching The Masters on a brand new 4K TV.
Built to resist any type of wetness you may run into on the course.
We 100% stand behind all of our products. Any technical difficulties we will send you a brand new replacement.
---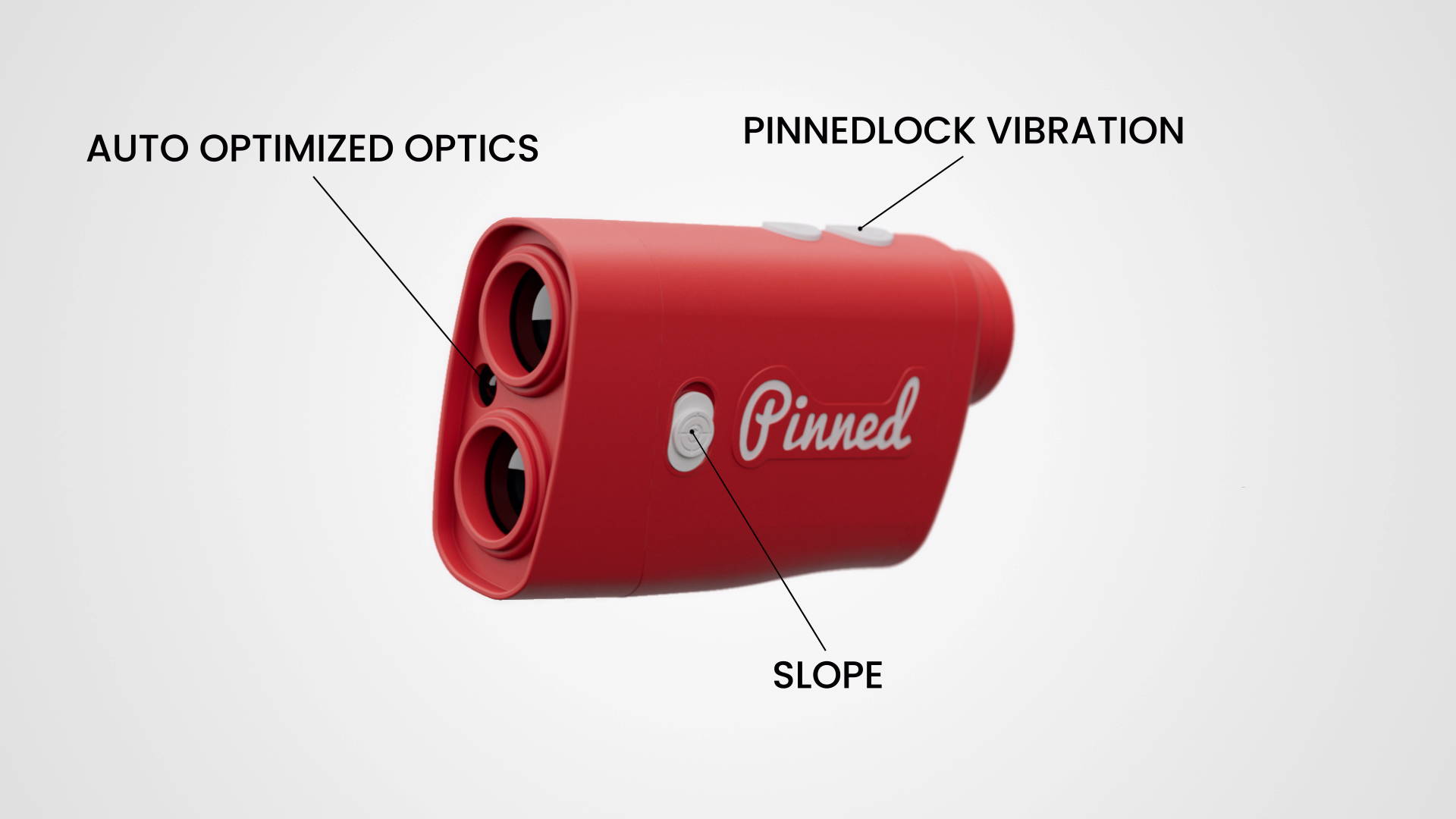 Click the target button on the top of the rangefinder once.
Click the target button once to turn The Prism on. Aim at your target and click target button again. Your distance will immediately appear.
Note: Do not press and hold target button when attempting to get locked onto target.
Rotate the eye piece left/right.
Turn the slope on and off.
Locate the slope switch on the side of The Prism and slide it up/down.
Remove the cover under the eye piece that says Pinned and insert USB-C charging cord.
Change from yards to meters.
Click the "Y/M" button on top of The Prism once.